ERS Valuation & Replacement Services has been replacing lost, damaged or stolen jewelry and watches since 1987. We understand the disappointment you feel and the sentimental value the item may hold. Our replacement process is personal and our goal is to restore your memory of the item.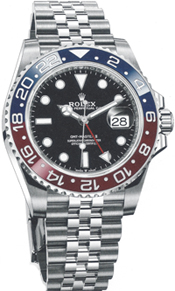 Every jewelry or watch replacement begins with a consultation to identify your personal needs. Using photos, appraisals and your description of the item(s), ERS will work to replace the item as it was originally designed. If your item requires a custom re-creation a graphic rendering (see photo) will be created for your approval prior to casting the item in the specific precious metal type needed. Once approved, our highly skilled Master Goldsmiths will produce the item as rendered, demonstrating the same level of care and attention to detail you would expect from craftspersons with over 30 years of experience.

ERS guarantees its quality and your complete satisfaction with every item through our national replacement team. The team is led by Christine Cardo, a long time GIA Graduate Gemologist. ERS has offices in Chicago, Los Angeles, Milwaukee, New York and St. Louis to provide local replacement when needed.
Please Note: Approved custom items or special orders are not returnable.
"You guys did a great job. It looks so much like the original."
- Doug T.
"I received my ring-it is BEAUTIFUL!!!! Thank you so much for all your help with recreating my ring I really appreciate it."
- Andrea W.
"I just want to let you know I am VERY pleased with the ring. It's perfect!!! Thank you for everything you've done to help!"
- Rochelle L.
"I received the ring earlier this week. If I can't have the original one, what you sent is the next best thing. It is just beautiful! Thanks for being so diligent and for making me very happy!"
- Sue H.
"I got them today. They look a lot like the one I lost. Thank you so much for all of your help! They are absolutely beautiful!"
- Katie W.
"I received my ring and it is absolutely beautiful! Thank you so much for all of your help. My husband told me last night 'now don't lose this one.'"
- Stacey G.